As a fan of the Song of Ice and Fire series of books by George R. R. Martin, I have been watching the development and promotion of the new TV series: Game of Thrones, with a keen eye.
HBO's promotional campaign is great example of a successful integrated marketing campaign. From seizing the throne, to free bicycle throne rides events and then integrating it with a Facebook, blog and Twitter campaign, HBO had a great promotional campaign.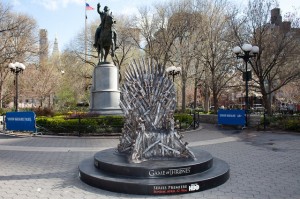 They placed giant throne replicas around major cities like New York, San Francisco and Los Angeles. Then, people got their picture taken which were then posted on Facebook and Twitter as "seizing the throne."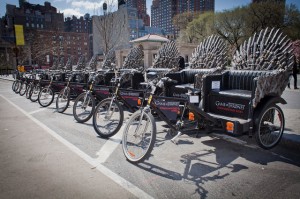 This strategy is great for many reasons. First, giant thrones in a major public area will create attention and buzz from traditional media and word-of-mouth. Second, posting the pictures on Facebook gets people to spread the word to family and friends which further promotes the new TV show. Third, people will then post and talk about these events occurring (such as this blog!)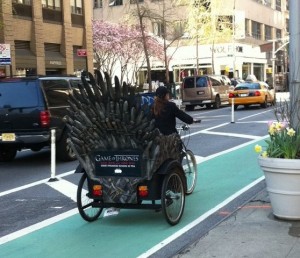 These promotions were highly successful judging by the 4.2 million viewers who tuned into the first episode.
Although HBO had a large budget, they used it efficiently. By showing these events across all possible mediums, they used their dollars wisely. Make sure you do the same when planning and promoting your events.