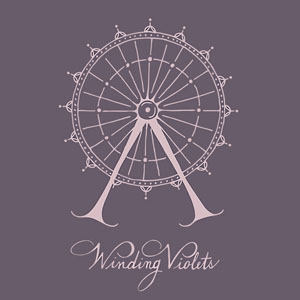 Hi everyone! Wow, has it been a busy week for anyone else?!
This morning I had the privilege of speaking with the students from Loyalist College's Art & Design Foundation program. The subject: "Social Media for Creatives".
I've had the chance to work with the group before, and I couldn't have been happier to be invited back by program co-ordinator, Robert Kranendonk. We love working with Loyalist's faculty and students, and it's always a pleasure to visit the college. On top of that, one of the highlights of the morning for me, was guest presenting with Lucas Tingle, and his wife and co-owner, Melissa Howlett, of Winding Violets.
These two incredibly talented professional photographers are based in Kingston, Ontario, but have worked throughout North America. They came in, literally at the last minute, to help me explain to the group why social media and personal branding are of the utmost importance for young, creative entrepreneurs. You must take a look at their website to see why I was so excited to bring them on board.
And it gets better!
Tomorrow, we're partnering with Winding Violets and Loyalist Public Relations, to present the next Quinte Tweet Up! Lucas and Melissa have generously come on board to chronicle the event, pictorally, and we couldn't be happier! With their avid use of social media, and their gifted photographic skills, they're the perfect people to work with for the event.
And it gets even better!
Winding Violets is donating our grand prize: A personal portrait session for one lucky guest!
How do you qualify to win? Easy! All you have to do is show up to the Boathouse Restaurant in Belleville, Ontario, tomorrow night between 5:30-7:30pm, and donate to Flights of Hope and their relief efforts in Haiti. This is such a win-win scenario!
Why do you win? Once again, may I direct you to Winding Violets' website. Also make sure to become a fan on Facebook, and follow Lucas on Twitter.
There's still plenty of time to RSVP to this event via our Facebook Fan Page, our event profile, or by tweeting me, @brynajones, or @EngineCom.
Hope to see you there!
Tags: branding, events, guest contribution, mentors, Quinte, social media, twitter