Whether it is Chris Brogan telling you how to Frame your Social Media Efforts or any other equally credible source, I am sure you have learned the importance of connecting with individuals when it comes to succeeding in social media. Building relationships is a theme that reoccurs daily and has us constantly in search for new like-minded individuals to whom we listen and with whom we create and collaborate.
This post was inspired in a roundabout way by one of Amber Naslund's blog posts, which was written back in mid-January. She was describing 7 Social Media Roles You Haven't Considered, one of the roles being Social Customer Service & CRM (Customer Relationship Management) and it got me thinking. What type of tools would a person in this role be using? One of the tools an organization committed to customer satisfaction would use is a social media monitoring program like Radian6. It would enable them to find and keep track of individuals who are brand evangelists or completely unsatisfied.
Keeping track of individuals…
I want you to think to yourself: how often do great relationships get created and then seem to taper off and get forgotten about?
The idea of CRM got me thinking about relationship management in general, and more specifically on an individual or personal level. We all put so much effort into connecting with people and creating relationships, but what type of effort do you put into maintaining your relationships over a significant period of time?
This is where I want to bring in the notion of kRM or constant relationship management. I would like to define constant relationship management (kRM) as the process of ensuring frequent and repetitive communication with contacts that one deems valuable.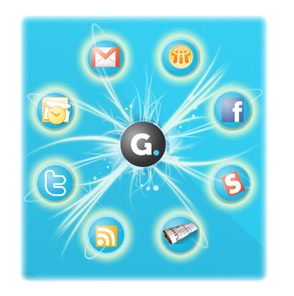 When it comes to maintaining an online relationship, there seems to be two types of people, those who are proactive and those who are reactive. A proactive person is someone who actively initiates conversation, while a reactive person usually waits for someone to comment on their blog, @reply them on twitter etc. The problem of relationships tapering off can be solved if more people become proactive!
There are proactive tools individuals can use to keep track of the people you care about online. I use Gist. I will be doing a feature on this tool next week!
What are your thoughts? What do you do to maintain relationships you create? Do you think this practice is for the insincere or the individuals who really care?