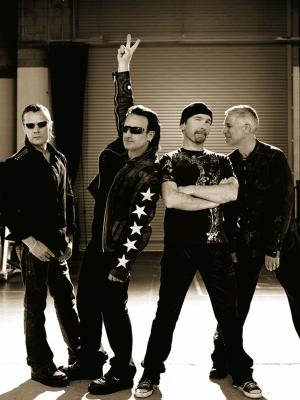 Last night, along with 58,000 or so other people, I had the ultimate live music experience when U2 played the Rogers Centre in Toronto, Ontario.
I call U2 the 'ultimate brand' because over the past 33 years they have built an empire that has united more people from across the globe then I would hazard to guess any other 'brand' has. (And sold millions of records, and made billions in product sales, and, and, and…You get the drift.)
What's the secret to their success? Among many things: a consistent delivery of their product, the ability to evolve and change with the time and culture, their focus on corporate responsibility and social justice, and being genuine–not perfect.
Any business or individual can learn something from these guys.
I won't spoil tonight's show for anyone by talking set list or other special stuff, but you're in for the time of your life!
Ok…one hint…
Seeing 58,000 people lifting their hands and singing 'Where the Streets Have No Name' sent me into states of shock and awe. Glorious!
Tags: branding