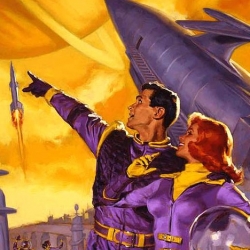 The start of any new year brings with it certain emotion: hope, excitment, excpectation. People want to set their sights on things to come, and raise the bar personally and professionally. Yes, most times these resolutions are made with an awareness that what we want might not be what we actually get. However, the consensus seems to be that 2010 feels different. There might be good reason for this–especially in business.
2009 was ripe with innovation in technology, media and marketing. In one year, over 100,000 iPhone apps were created. (And if you didn't know, word on the street today is that for a mere $200 US you can create your own.) According to social media source, Mashable, YouTube sees over 100 million monthly views. In an eight month span Facebook doubled its size: from 100 million to 200 million users. The release of James Cameron's new movie, Avatar, was heralded by a highly integrated social media PR campaign. And if we got into the heavy stuff, (ie. Iran elections, Obama's presidential campaign) we could talk for days about how social media has affected how we live.
The implications for business are astounding. But don't take my word for it.
Here's what's being said of a new year in business, marketing, and all things social (for your Monday reading pleasure):
Social network economy leaving business behind – Toronto Star
The 10 players who will shape technology law – Toronto Star
Five tips to manage Facebook's new privacy settings – Globe and Mail
Media trends for 2010 – The Guardian
'Washington Times' cuts staff 40% – MediaDailyNews
Tags: Marketing, public relations, social media