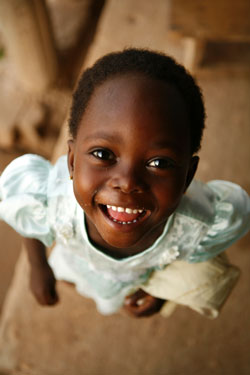 This morning I read @DannyBrown's newest blog post entitled, 'Passion Drivers.' If you're in business, you need to read this. Heck, if you're a human being, you need to read this. I agree with Danny: passion is key no matter what industry you're in. I once listened to a guy talk about rocks for three hours. Yes, rocks. And it was interesting. Really. He was excited about those rocks! (Geology rocks! Just made that one up.) But I digress.
The point is that passion injects the listener with the get up and go to actually do something; to change an opinion, to buy an item, to donate to a charity. What I hate is a company or individual that doesn't inspire me to greater heights. Can a company do that?! Yes, yes they can. (Just check out this excellent PR campaign by Weight Watchers.)
That's why I'm always on the corporate social responsibility bandwagon. If I don't see your business doing good in the world, I don't want what you're selling. If you can't be passionate about a cause that's bigger than the bottom line, I'm bored. (Maybe it's just a Gen X/Y thing? You tell me.)
Last week I tried a little experiment with social media that generated only an iota of the excitement that I'd wanted. Basically I got all inspired by charity: water, which often happens when I see @ScottHarrison speak (even via vimeo). So I sent out a tweet saying that if you (the reader of the tweet) DM'd me your email address, I'd send you an @charitywater ecard, and donate $20 to charity: water in your name. I was sending out ecards to the first five people who messaged me.
This took way longer than I imagined. (But we actually surpassed the five card goal.) I thought people would be all over it. Granted, I didn't think much about it. I got the idea and ran with it. What it taught me was that people don't trust me. (Said tongue-in-cheek; hopefully.) People assume that there's a catch to something like that, and I get it. So let's do something a bit different.
I'm a huge fan of the work that World Vision does. Let's all follow them! If @wvcanadanews  gets up to 700 followers by midnight tonight, (they're at 494 right now), I'll donate $100 to World Vision Canada. I know it's not a lot, but if we all do what we can, then we change the world. (And 200 new followers means their message gets spread.) We also empower others to fulfill their passions.
Why try this again? The reason is simple.
Passion and community.
We have them on Twitter. @DannyBrown sees it, and he's inspired me to as well.
I think people in the social media realm are inherently giving. I think we all have the power to change the world. I think it's cheap, fun and empowering to do so. So come on! Let's help some kids. Let's set an example for business.
(Make sure you share and RT this post, or it just won't work. I really want it to! Starting…NOW!)