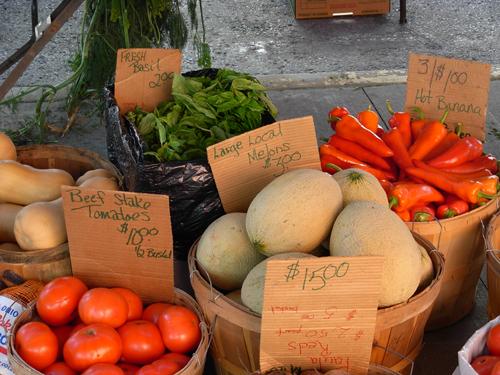 A visit to your local farmer's market is a must. 
Yesterday I took a leisurely stroll through the Belleville farmer's market and was in awe, as I always am, by the familiar abundance of beautiful colors, aromas and tastes. Yes, I did get a taste or two in–sampling is half the fun. The tables were overflowing with herbs, fruits, vegetables, baked goods, and gorgeous fragrant flowers. Strolling through the market I am always amazed at how powerful the multitude of scents can be–a sensual experience at it's finest! 
Make sure that you don't rush your experience. Take some time and visit with the vendors; they have a wealth of valuable information, whether it's facts about the produce and different varieties available, cooking and preparation tips, canning advice, recipes, or just a good old fashioned story–I guarantee it will be time well spent. You'll be sure to notice the difference that the relaxed pace can make, a welcomed change from today's rushed, crowded supermarkets and the bonus here? It's FRESH! 
I was trying to decide which basket of apples I wanted to take home, so of course I was handling them; checking out the color etc., when the vendor so politely looked at me and told me to try one and see what I thought. With some produce it's always wise to touch, but isn't tasting it better? You couldn't do that in the supermarket. (I suppose you could but you might get thrown out.)
 My goal here is not to knock the supermarkets, as I would be totally lost if I couldn't get the staples that I require on a daily basis–not to mention how ticked off my kids would be if they didn't get their Froot Loops or their Nesquik–it is to get you to slow down and truly enjoy what an "experience" crossing off your grocery list can be.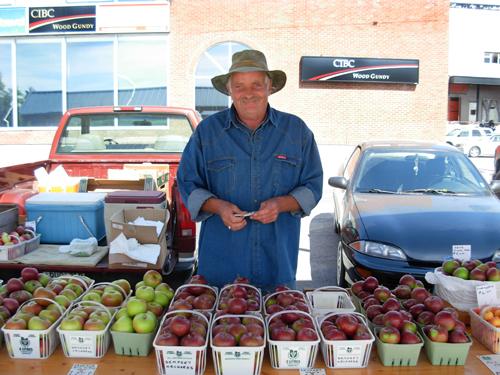 In the end I took home Dempsey Red apples from Dempsey's Orchards in Rendersville. These are very similar to Macs–an awesome sweet crisp apple with a slightly sour finish. Yummy!! Check out the Foodland Ontario website for some awesome apple recipes.
Here's my pick! 
Apple Clafouti 
This easy dessert, between a custard and cake, is perfect for a quick company dessert. If you like, serve it with softly whipped cream. 
Preparation Time: 15 Minutes
Cooking Time: 1 Hour
Servings: 8 
Ingredients:
     3 large Ontario Apples, Ida Red or Spy
    1/3 cup (75 mL) granulated sugar
    1/4 cup (50 mL) brandy
    1 cup (250 mL) each milk and light cream
    3 eggs
    1/4 cup (50 mL) all-purpose flour
    1/2 tsp (2 mL) cinnamon
    Pinch salt
    1 tsp (5 mL) vanilla
    Icing sugar
 Preparation: 
Peel apples, core and cut in half lengthwise. Thinly slice crosswise and arrange attractively overlapping in rows in well-buttered 6-cup (1.5 L) shallow baking dish. Sprinkle with 2 tbsp (25 mL) of the sugar. Bake in 375°F (190°C) oven for 10 minutes; remove from oven. Sprinkle with brandy; let cool. 
In blender or food processor, blend milk, cream, eggs, flour, cinnamon and salt for 2 minutes. Add remaining sugar and vanilla; blend for a few seconds. Pour over apples and bake in 375°F (190°C) oven for 45 to 50 minutes or until well puffed and golden. (Clafouti will fall upon cooling.) Serve barely warm sprinkled with icing sugar. 
My "experience" wouldn't have been complete without a visit to the Shelter Valley Farms stand where Beth, the owner, helped me pick a variety of vegetables to grace my dinner table. She's awesome! If you don't have a chance to visit her at the market, her farm is located in the County at 4309 Hwy 62 South, just past Victoria Rd. If you don't see anyone around just knock on the side door at the house and someone is always glad to help. How great is that?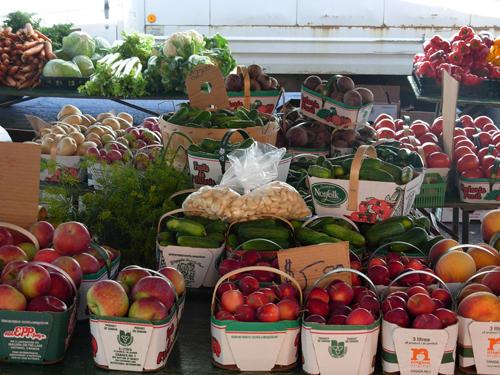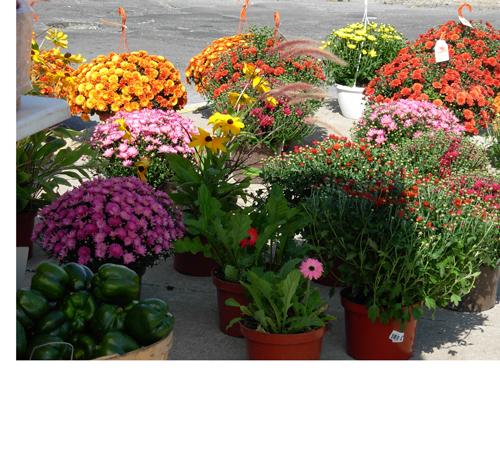 Tags: Belleville, food, Quinte