Okay, so honestly how many people really carry cash on them anymore? I mean sure, we all keep maybe twenty bucks on us for coffee, parking or to pay back a friend for lunch, but do we really pay for most things with cash? Of course not! We have become so accustomed to the convenience of the swipe-and-go world we live in. We pay at the pump, auto-charge bills to our credit cards online, and I know everyone of us has swiped a credit card for something under 2 dollars at least once! In 2008 VISA alone reported $90.2 Trillion dollars of spending worldwide.
We are almost a cashless society, except when we are paying other people back for things. Usually we have to run to the ATM and get cash. Thanks to the development of Square last year, all of that is about to change.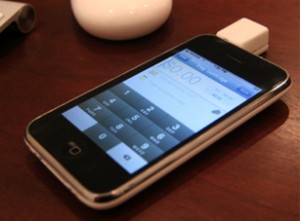 Square was first announced in late 2009 but as of last month it is has been released to the public and is fully available to all consumers. (within the US)
It is official, now debit and credit transactions are easily accessible to everyone right from their android-powered phone, iphone, or ipad. Within seconds you can turn any of them into a cash register. Cash can be exchanged with any individual, right from your phone. This is an application that is targeted to individuals and small businesses more so than large corporations. All you need to do is download the Square application, plug a small device into your headphone jack that reads the magnetic strip on a debit or credit card, and you are ready to go. The phone acts as a credit terminal, sends an email copy of the receipt to the buyer, and logs the transactions for the seller on their phone. Along with all of this Square also maps out the location of the transaction. The possibilities of this type of technology are really endless.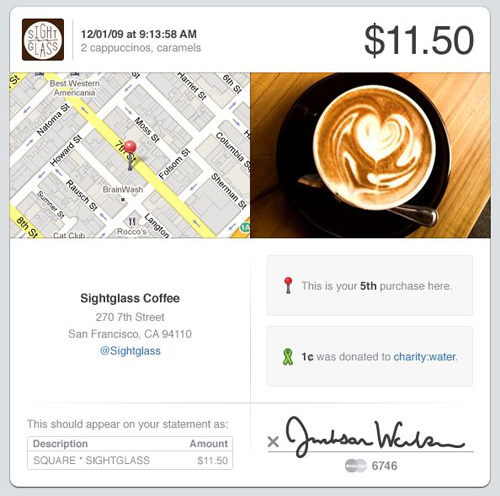 After I get over imagining the endless possibilities, my first thought is, how do I know what other people are doing on their phones. It seems like this concept is amazing, but perhaps needs more development to really be a practical way to exchange money with strangers on a day-to-day basis. How hard would it be for someone to figure out how to copy my debit or credit information right onto their personal phone.
There is also a lot of concern that this application will be highly attractive to people who are unable to get standard business accounts because of a bad credit history or fraud.
I am not sure what to think about the security risks, but I do think square is a great development that we will see becoming more and more common in the near future. In the mean time I think there are a lot of security kinks to be worked out.
Check out the promo video for Square
— Sandra