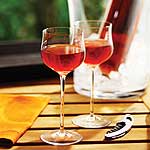 Wow! Summer is finally here, and I couldn't be happier! I was starting to wonder what happened to the good ol' dog days of summer from when I was a kid? I guess as I age so do the weather trends. It may not be the kind of summer that I remember, but hey, I'll take it.
One of my favorite things to do on a hot summer day? Chill on the deck, sip on a cold summer cocktail and nibble on some yummy apps that are made from fresh, local ingredients. I am a true wine lover, but I have to admit that my drink of choice when it's super hot out, is an ice cold (and I mean put in the freezer for an extra 15 min cold) beer! In saying that, I certainly am not opposed to a chilled glass of Rosé.
Rosé wine: Not just for amateurs any more. A light & refreshing summer wine for any occasion.
Most Rosé's are not the sweet, fizzy stuff you drank when you were young and looking for a cheap, easy wine. It's classy and wonderfully versatile, whether your mood requires a lighter, fruity wine or a heavier one with some structure.
Tip: To chill your summer bottles in just 20 minutes, fill bucket two-thirds full with equal parts cold water and ice. Submerge bottle up to neck; speed it up a bit more by tossing in a handful of rock salt.
Here's a quick and easy summer app recipe to go along with the Rosé.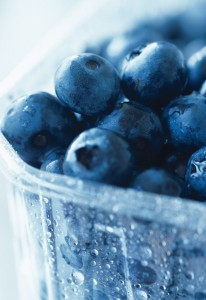 Blueberry Brie on the Barbie
One large round of Brie
2 Cups of local fresh blueberries
1/4 cup of orange juice
1 small shallot, chopped
1 clove of garlic crushed
2 tsp of brown sugar
Lemon rind grated
Freshly ground black pepper
Place last 7 ingredients in a tin foil plate and place on BBQ on Medium heat, till bubbly and berries are reduced. Approximately 15 min – 20 min. Keep warm on upper rack and grill the Brie round. Once Brie is warmed through, place on platter and drizzle with blueberry sauce. Serve with artisan breads and crackers. Voila!