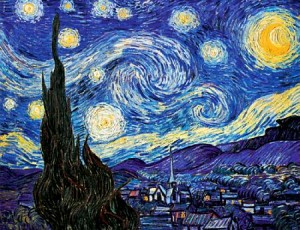 This morning I had the privilege to speak to the students in the Loyalist College Public Relations program, of which I am a graduate.
In remembering my time there, and the snippets of wisdom I might have to impart to those just beginning their journey, I realized that everything I learned in school I learned from Loyalist PR.
Kerry Ramsay, the coordinator and facilitator of the program, is one of the most amazing, dynamic teachers I know. She inspired our class to get involved in our community, to give back to others, and that PR is inherently about servant leadership.
Above all she encouraged us to dream BIG!
She pushed us out of our comfort zones into places of creativity and experience that I had never had in four previous years of post-secondary. She gave us the skills and practical know-how to excel in our fields. She also imparted in our class (and many others from what I've heard), a fearlessness to take on big projects, communicate effectively, and do things we never thought possible.
Being back in her classroom this morning brought so many memories back. Getting to stand up with one of my fellow grads, the ever-eloquent and hilarious Jeff Lauritsen, was such a treat. It's amazing when you see pieces of your life come full circle.
For anyone reading this who might be looking for inspiration, I encourage you to dream big. Do something you'd never do. Look for creativity in the most unlikely places. And check out the Loyalist PR blog. You're sure to find something to bring out the best in you. I know I did.
Tags: Belleville, bloggers, inspiration, Quinte