The following is a part of our One For the Creative Types Series. We are looking to help people transform their web presence from "starving artist" to "social media savvy entrepreneur.

Last week I spoke about The Basics of Social Media Success, and the blog was focused on building relationships and finding like-minded people. But, how do you interact with those people? How do you get noticed?
There still seems to be an assumption that being an artist means making no money. The perception of the "starving artist" deters a lot of people from that career path, despite it being their passion. Those who decide to take the artistic route may not like the idea of constantly pressuring people into a sale.
Like I said last week:
Superimposing this technique to the online space is one of the worst mistakes an entrepreneur can make in social media. It is important to shift away from the "me, myself and I" and move towards building relationships with like-minded people and industry peers. The good news is that you be able to use a more casual and personal voice, the bad news is that success will not happen overnight. Social media takes a rather large investment in time to do it properly.
How you present yourself, create content and respond to people online has been called personal branding by sources in social media, but I really don't like that term. I have started to notice that personal branding is simply a marketing ploy go get people to buy books, consulting services, etc. It is overdone. What you ARE trying to create is a web presence or an online identity.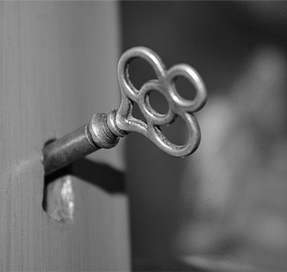 Be your own selling point. What I am saying is that you, and your art, have a competitive advantage over other products in the fact that they are unique. Many consumers have an interest in one-of-a-kind or handcrafted products but they are also interested in buying your story. If you have travelled an interesting road to get where you are, don't be afraid to tell everyone! Being interesting goes a long way on the web. You want to be interesting enough so that someone would like to share it with their peers, followers, and friends.
Web presence can be divided into two components: communication and visual.
Communication
The communication side of a web presence is almost synonymous to social media etiquette. What is the appropriate way to communicate online?
Add value– When commenting other people's blogs, forums, etc., it is important that you are actually commenting on THEIR content. Write more than, "I really love this post" or "Great article!". It is important to give your thoughts and insight that contributes to the community on that site. Nobody likes spam. If you write something valuable, people have no problem with the link associated back to your site.
Consistency– It is better to communicate on Facebook, Twitter, and blogs a little bit everyday than to go through disappearing acts. This is a way to build trust with your community. Maybe set goals for communicating with a certain number of people each day or meeting someone new every day.
Respond in 24 hrs– This goes without saying. It is just courtesy to respond to any questions, concerns or general conversation with people in the 24-hour range. Many may have a different opinion, but these people probably get 100s of messages each day from fans. If possible, I would stick to this.
Visual
This is where I can see using term branding makes sense. It is great to have people recognize you online every time they see you. Here are a couple suggestions to getting that ball rolling:
Global username– I try to use @bcromlish on all sites. That way it makes it easier for people to find me on a new network. It is important to pick a name that represents you or your company in a professional manner. If possible, keep it short.
Colour Scheme– A defined colour scheme that goes beyond your website goes a long way. I am moving towards a deep red, grey and white.
Global avatar/display picture– It helps promote recognition if you use the same picture for every network. If you want some more information on choosing the right avatar – look here.
All these efforts will draw people to click a link to your website. This is the ultimate goal and a step closer towards a sale. Next week I will be giving tips on how to make your website better.
Photo credit:
Clav