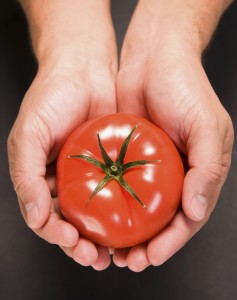 In a day of leetspeak overload (internet slang), LOL, TTYL, K, OMG, BRB, ROFL, you certainly can be left feeling lost, out of touch and quite frankly pretty foolish. I tend to feel all of the above and most times have to ask my son Ayden, "What does that mean?" I do however have a favorite: TGIF. 
I think that if you work Monday to Friday on a full time basis then you know and can appreciate what TGIF stands for. Where did this famous acronym come from?
Starting in the United States, it has become a common expression of relief at the end of the workweek and anticipation of relaxing or partying over the weekend. The term was originated by the Akron, Ohio disk jockey Jerry Healy on radio station WAKR in the early 1970s. The phrase was further popularized by the 1978 movie starring Donna Summer, Thank God It's Friday. The phrase has also become common for advertising and promotional materials. 
My kids would be the first to say, and I am the first to admit, that I am behind the times when it comes to these little helpful letters that seem to speak magnitudes. I guess it's time to submerge myself into the 20th Century.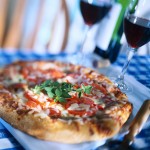 My TGIF recipe for the weekend ahead:
Roasted Tomato & Sweet Onion Pizza 
2 TBSP olive oil
1 large Vidalia onion sliced thin
1 large clove of garlic pressed
4 Roma or Plum tomatoes sliced thick (local of course, try Vickie's Veggies)
Sea Salt & Pepper
1 TBSP fresh basil leaves torn
1 flat bread
1 cup of shredded Gruyere cheese (about 4 ounces)
Balsamic Vinegar to drizzle 
Position rack in the lower third of the oven and preheat to 500°.  Thickly slice tomatoes; place in small greased baking dish. Drizzle with olive oil; sprinkle with sea salt and pepper. Roast at 425° for about 40 minutes or until wrinkly and softened. In a skillet heat1 tbsp of oil over medium heat. Add onions & garlic and cook for about 5 min. Season with salt & pepper, lower heat to medium-low and cook until golden-brown. Place flat bread on baking sheet. Arrange the onions, tomatoes and basil evenly on top and sprinkle with the cheese. Bake until the crust is golden-brown and the cheese is bubbly, 15 to 20 min. Drizzle with Balsamic Vinegar or serve on the side to dip crust in. 
Serve with an Arugula, Pine Nut & Parmesan Salad. 
My choice of beverage to accompany this meal would be a Shiraz or Syrah. Considering this is a lighter style of pizza (without the tomato sauce & meat), if you are partial to white wine, then I would suggest a Pinot Grigio or an Earthy Sauvignon Blanc. 
Happy Friday,
Kerry
Tags: food