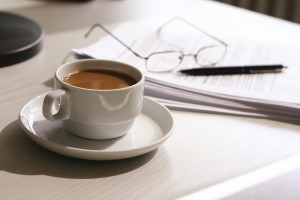 Coffee. Check.
Music. Check.
Articles to inspire. Check.
A list of what I'm reading this morning:
AdvertisingAge's Book of Tens – The ten best of everything media, design, marketing, and more. If you're in any creative field, this is a must-read. If you're not, it's still a must-read. So read it. Now.
Fast Company: Mr. Social – I have to admit, I always wondered what Demi saw in him. How Ashton Kutcher has proven me wrong, and why he matters to the future of social media.
The New Yorker: Branded a Cheat – I've been trying to avoid the Tiger gossip machine, but for us PR/marketing types, this is going to be a case study. Put down the US Weekly, and pick up the New Yorker.
Wired: James Cameron and Avatar – What James Cameron's epic new film means for movies, media, and the future of communications.
Ad Week 2010 – I'm not so much reading this as I am madly planning my itinerary. But if we're talking inspiration, then I can hardly leave it out.
What are you reading? Who's inspiring you today?
Tags: inspiration, opinion, reading, social media