With all of the talk about comfort foods and simplicity (I'm sure my begging her to cook my favorite dish might have guilted her into it as well), Kathy went home last weekend and felt inspired to cook some of her favorite traditional family dishes.  And guess what? On Monday, the Engine team got to reap the benefits of all of her hard work.
Thanks so much for sharing Kathy! See her recipe and comments below.
My family is Hungarian, so of course Hungarian Lecso is my most favorite comfort food. It is a cooked mixture of onions, yellow banana peppers, red peppers, tomatoes and paprika. Add some sliced Hungarian Sausage (or Polish Sausage) and it can be served as an appetizer or stew. I like to serve it over rice as a main course, but served with dumplings is the traditional way to eat it. You can also spoon it over scrambled eggs for breakfast, or over chicken for something different at dinner! Lesco can also be easily frozen for use at a later date.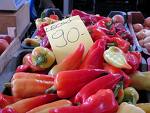 Ingredients:
2-3 tbsp oil
2 large red onions sliced
Traditionally, yellow sweet banana peppers are what you would use, but my family prefers to use red peppers also. I use 1 yellow pepper, 1 orange pepper, and 5 or 6 red peppers seeded and sliced. (Do not use green bell peppers they have no flavor and will turn to pulp.)
1 large, ripe tomato, diced. (You can use canned tomatoes if you drain them well)
375g Hungarian Sausage Chopped into small chunks (Pillers Polish also works very well if Hungarian sausage is hard to find)
1/2 tsp salt
1 tsp fresh ground black pepper
2-3 Tbs. Paprika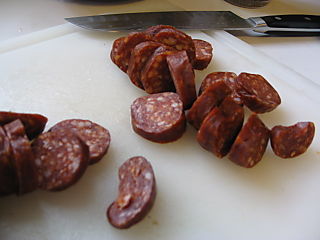 Directions:
Heat oil in a large pot, add sausage and cook for about 10-15 minutes on medium heat to brown slightly. Add sliced onion, and cook over medium heat for 10 minutes until onion caramelizes slightly. Add salt, black pepper & paprika now. Mix together and cook for another 5 minutes.
Add all pepper slices and the tomato and cook for an additional 15 to 20 min. on medium high heat.
If needed you can add more salt, pepper and paprika to taste. Depending on the type of sausage used you may want to reduce the salt.
Reduce heat to simmer and cover, cooking for another 30 minutes or until peppers are soft.
(The ratio of peppers to onions and sausage should be 2/3 peppers to 1/3 sausage & onion.)
Spoon over rice or dumplings.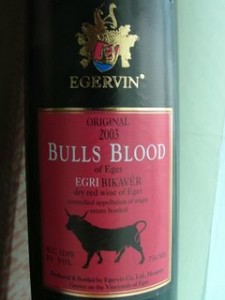 Serves 4.
Enjoy!
Kathy recommends the Hungarian wine Bulls Blood to go along with this dish, may be hard to find but some LCBO stores will place a special order for you.
There's more comfort food on the Facebook Fan Page, as Bryna shares one of her favourite exotic, yet simple recipes: Vegetable Jalfrezi.