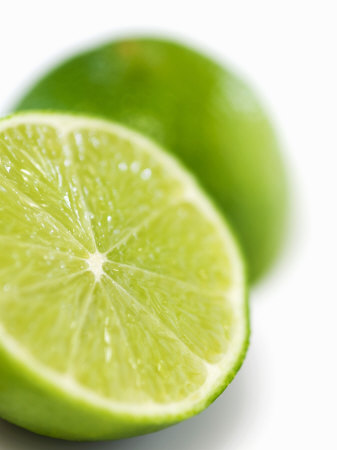 In the words of my son Ayden, "Pie, I love Pie!"
Now I don't know how keen he is on key lime pie (his favorite is pumpkin pie made by none other than his Grandpa), but it is one of my favorites. I have to admit that I have never made one from scratch, but this recipe is well worth the try.
Shaun Fillmore, one of my collegues at Engine, made this pie for his wife Holly on her birthday last year, and I remember quite clearly his description of the process and the outcome! Sheer brilliance. Thanks for sharing Fillmore!
Key Lime Pie
spring 2006 – LCBO – Food & Drink
By: Anna Olson
This classic key lime pie recipe follows the traditional technique of not baking the filling. The acidity in the lime juice "cooks" the eggs as the fillings chill. Pasteurized egg yolks are best for this recipe, but fresh eggs can be used-then bake the pie at 325°F (160°C) for 30 minutes to set the eggs.
Crust
3 cups chocolate cookie crumbs
1 cup sweetened coconut
1/2 tsp fine salt
3/4 cup unsalted butter
Filling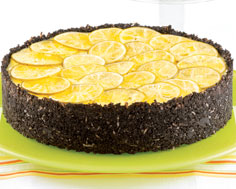 2 300 mL cans condensed milk
12 pasteurized egg yolks
1 1/2 cups fresh lime juice
4 1/2 tsp lime zest
Candied Lime Slices
2 limes
1 cup sugar
1 cup water
Sugar for sprinkling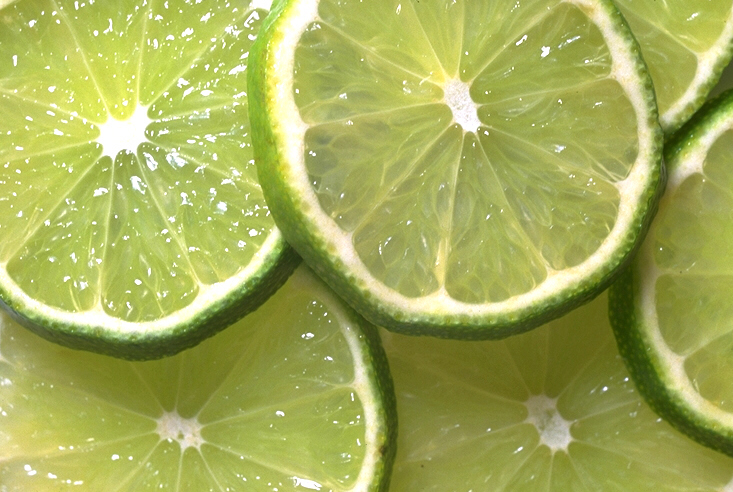 1. For crust, preheat oven to 375.
2. Combine chocolate cookie crumbs, coconut and salt. Stir in melted butter and blend to an even, crumbly texture. Press crust into an ungreased 9-inch springform pan. Bake for 7 to 8 minutes, until coconut browns. Allow to cool.
3. For filling, whisk together all ingredients until smooth and pour into baked pie shell. Chill for at least 4 hours before slicing.
4. For Candied Lime Slices; slice limes into thin rounds Blanch first in a pot of boiling water for 2 minutes, then drain. In a saucepan, combine sugar and water, bring up to a simmer and add lime slices. Simmer for 10 to 15 minutes, until white pith of limes looks translucent. Drain and spread out on a cooling rack over a baking tray to dry for about an hour. Coat limes with sugar and store in an airtight container, layered between parchment or plastic until ready to use.
5. Top cake with candied lime slices and serve.
Serves 10 to 12
Cheers,
-Kerry